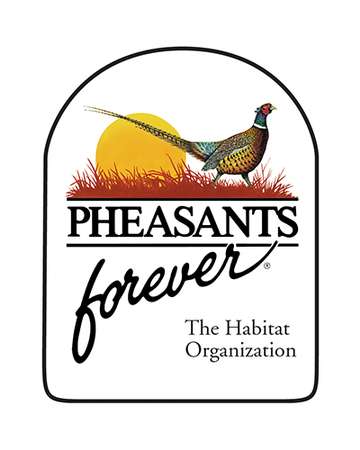 Dane County Pheasants Forever 2023 Banquet
Banquet hosted by: Dane County (CH148) Chapter of Pheasants Forever
Sat, Feb 4, 2023 3:00 PM (CST)
Nakoma Golf Club, Madison, Wisconsin
This event ended Sat, Feb 04, 2023
{{calendarLabel}}
{{calDate.dayOfMonth}}
Sold Out
Ended
{{calDate.available}}
{{ directions }}
Nakoma Golf Club
4145 Country Club Rd
Madison, Wisconsin 53711
Welcome friends to our 34th annual Dane County Pheasants Forever Banquet. Our organization continues to change to better serve our role as "the habitat organization" by sponsoring local habitat restoration projects. We partner with other organizations to create additional public hunting opportunities, as well as introducing youth and those with disabilities to the outdoors. We have worked hard to continue our tradition of hosting the finest wildlife banquet in the area and are confident you will have an enjoyable time supporting your local chapter. If you like to win guns, then you won't want to miss this banquet. Over 35 quality guns will be raffled off, along with other great prizes. Be sure to check out this year's art print of the year by artist Scot Storm titled "Grassy Haven" – it's beautiful.
This year's live auction will feature a rare bottle of Rip Van Winkle Special Reserve 12-year-old bourbon. The perfect combination of age and proof; flavors of honey, oak and tobacco dance on the pallet. Additionally, if you return your banquet invite by January 15, you will be automatically entered into our "Early Bird" drawing for $500.00. For a complete breakdown of cash prizes, please refer to the "Cash for Habitat Raffle Information" page.

BANQUET TICKET SALES ARE LIMITED TO NO MORE THAN 200 TOTAL TICKETS. ONLY THE FIRST 200 PAID RESERVATIONS RECEIVED WILL GET BANQUET TICKETS!

ALL TICKETS WILL BE WAITING FOR YOU AT THE BANQUET. AN E-MAIL CONFIRMATION OF YOUR REGISTRATION WILL BE SENT OUT TO ALL ENTRIES RECEIVED BY JANUARY 31.

Membership Auto Renewal
In the fall of 2022, the national Pheasants Forever leadership team adopted an auto renewal process for all memberships; including those purchased as a part of our banquet. For those paying by credit card, your membership will be auto-renewed 1 year from registration (in 2024). You will receive email confirmation once your membership has been processed, which will include instructions for opting out of your membership if you so choose. You will be notified of your recurring payment 45 days prior to your payment date.

MENU
The butler-passed hors d'oeuvres starting at 3:30 will consist of BBQ Pheasant Flatbreads, Swedish Meatballs and the popular Pheasant Poppers. The Nakoma Executive Buffet will include Chicken Pomodoro, Baked Salmon with Pineapple Salsa and Chef-Carved Top Sirloin with Creamy Horseradish Sauce. The sides will be French Green Beans and Carrots and Cheddar Whipped Potatoes and a Garden Salad. The Junior Ring Necks will be served Chicken Fingers, Macaroni & Cheese, and Fresh Fruit.
YOUTH RAFFLE
The youth raffle will feature, among other prizes, a Henry Goldenboy .22LR. This raffle is free when a youth ticket is purchased. Every youth present with a valid youth ticket will receive a prize.
SEED AND EQUIPMENT AVAILABLE TO OUR MEMBERS
Every spring, on a first come, first served policy we have a limited amount of food plot seed available. Also, we have a Kasco grain drill available to help get the seed in the ground. We also have a prairie seed drill available for those planting prairie seed. Both of these implements can be pulled with our chapter owned Kubota UTV. All this equipment was purchased through money raised at our banquets with your support, is available for rent to the public and comes with a trailer. Please contact our Habitat Chairman Paul Hellenbrand at 608-831-6626 if you have any questions.
COLOSSAL SHOTGUN AND PHEASANT RETREAT RAFFLE ($5,550 Value)
One luck winner will take home three Premium shotguns and a 20 bird hunt at Cedar Valley Lodge
------Tickets are $20 each, $90 for five (5), or $180 for ten (10)------

The Guns:
Not one, not two, but three! shotguns will walk out the door with one lucky winner! The first is a Browning Maxus II Ultimate 12 gauge, for knocking down those big roosters in the field or busting the clays at the trap and sporting clays clubs. The second is a Franchi Instinct SL 16 gauge, perfect for carrying around the grouse woods of northern Wisconsin, your favorite pheasant field, or your trap club. The third is a beautiful CZ Supreme Field 28 gauge, you should see the wood on this gun! Whether it's birds or clays, imagine these three beauties in your gun safe. Just remember to wipe your envious friend's slobber off these guns before putting them away!

The Hunt:
Nestled in the wooded hills of Spring Green, Wisconsin, Cedar Valley Preserve is known for its personable, family-oriented atmosphere, and rustic charm, and is a popular retreat for sportsmen. This hunt includes 20 birds in some of the nicest pheasant habitat you will encounter, bird cleaning, and one-night's lodging for you and up to three of your guests. What a great way to get intimately acquainted with those three shotguns while enjoying a great hunt and evening with family or friends.
RAFFLE TICKET PACKAGE INFORMATION
Improve your odds and save money when you purchase one or more of the raffle ticket package. All raffle ticket packages can be used for entry into the following raffles:
UPLAND GUN BOARD
Stevens 555 Engraved .410 O/U
Stoeger 3020 20 GA Semi-Auto
CZ Sharptail 20 GA Side x Side
Weatherby Orion I 12 GA O/U

BIG GAME GUN BOARD
Savage Axis XP 6.5 Creedmoor
Savage 110XP APEX STORM SS .308
Browning BAR MKIII 30-06
Browning X‐Bolt Hunter 30-06

TACTICAL GUN BOARD
Rock Island VRF14 12 GA
Taurus 1911 .45
Kaltec CMR‐30 Carbine .22
Ruger Single Six 22-22MAG 6.5 SS .22LR

WE WILL HAVE THE FOLLOWING CASH ONLY RAFFLES THE NIGHT OF THE BANQUET AS WELL AS A COUPLE OF SURPRISE WALK-AROUND RAFFLES DURING THE BANQUET.
BEAN BAG TOSS
Tristar Viper G2 28 GA
REVERSE BINGO SPONSORED BY HOME-A-GINS
ENVELOPE RAFFLE
Springfield XDM Elite 9mm
ROOSTER ROULETTE
Winchester SXP Field 20GA
SHOTGUN SHELL RAFFLE
Beretta A300 Ultima Max5 12GA
HAT RAFFLE SPONSORED BY HOTTMANN CONSTRUCTION
CZ Bobwhite SxS 20 GA
Stevens 555 O/U 28 GA


CASH FOR HABITAT RAFFLE INFORMATION
When you purchase your banquet ticket you are automatically entered into this raffle (youth tickets not eligible). The grand prize is $1,000 CASH.
All reservations received by January 15, 2022 will also be eligible for an additional Early Bird Drawing for $500 CASH. Also, an additional $1,350 CASH will be given away throughout the banquet.
A BREAKDOWN OF THE CASH FOR HABITAT RAFFLE PAYOUT
• Early Deadline drawing. One winner only ...................................................$500
• The first ticket drawn wins...........................................................................$1,000
• The second ticket drawn wins ........................................................................$500
• The third ticket drawn wins ...........................................................................$300
• The fourth ticket drawn wins .........................................................................$200
• The fifth ticket drawn wins .............................................................................$100
• And the last 5 tickets drawn each win..............................................................$50
GUN REGISTRATION
Our banquet guns have been purchased through Max Creek Outdoors in Oregon. All gun winners are required to pass the ATF background check, in order to take possession of their firearm. Representatives from Max Creek Outdoors will be at the banquet to register firearms. If the background check cannot be completed the night of the banquet, winners may pick up the firearm at Max Creek Outdoors following the banquet. All handguns must be picked up at Max Creek Outdoors.
IRS INFORMATION FOR YOU
Fair market value of goods and services received are $70 for Regular Membership and $185 for Chapter Sponsorships. Charitable contribution deductions are limited to the excess of the membership fee over the fair market value of the goods and services as provided above, which includes $5 for the magazine


Thank you for supporting our PF chapter! Our committee decides how 100% of all the funds we raise are used to best benefit the local habitat.


I acknowledge that I may be exposed to or infected by COVID-19, or another communicable disease(s), by participating in a Pheasants Forever Inc. and/or Quail Forever event or activity, including as a spectator, and that such exposure or infection may result in personal injury, illness, permanent disability, and death. I understand that the risk of becoming exposed to or infected by COVID-19, or another communicable disease(s), may result from the actions, omissions, or negligence of myself and others, including, but not limited to, Pheasants Forever Inc. and/or Quail Forever employees, agents, representatives, volunteers, customers, and any others present on the premises of the event.
Location
{{ directions }}
Nakoma Golf Club
4145 Country Club Rd
Madison, Wisconsin 53711