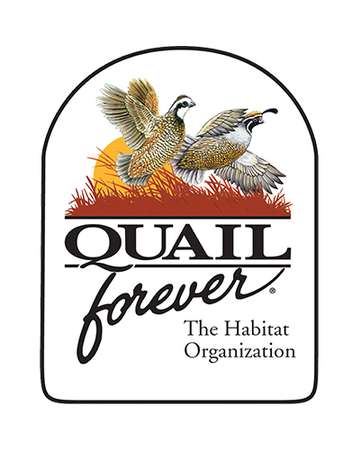 Route 36 Quail Forever 17th Annual Banquet
Banquet hosted by: Route 36 (KS)
Sat, Jan 28, 2023 4:30 PM (CST)
Phillips County Fair Grounds, Phillipsburg, Kansas
This event ended Sun, Jan 29, 2023
{{ directions }}
Phillips County Fair Grounds
1481 N Hwy 183
Phillipsburg, Kansas 67661
Dear Quail Forever Supporters, It is time to have some fun with friends and help the birds. We need your help to sustain the habitat and youth projects and educate the public about the alarming decline in quail numbers. The continuing drought made for a difficult habitat project year but we had a great youth hunt and helped with several other youth events. We are working hard to help the birds and develop another generation of hunters and conservationist.

You are cordially invited to attend our 17th annual banquet, which will be held on Saturday, January 28, 2023 at the Phillips County Fair Grounds, 1481 Hwy 183, Phillipsburg, KS 67661. Registration and social time with games and raffles will start at 4:30 PM followed by a great meal at 6:00 PM. The live auction will begin at 7:30 PM. We will have special activities for the youth. We will again have our 10 gun Table Raffle and Platinum Table and our $100 Mug Raffle. Only your $35 membership fee is sent to the National Organization. All of the remaining money raised at our banquet is spent locally on habitat, conservation and youth projects.

There will be a raffle for 3 guns for youth 15 years of age and under. The youth must be present to win. The only charge for 15 and under is a $10.00 membership fee so they will receive their magazine and their meal is free.

Pre-registration is an immense help so please pre-register if at all possible! This year's early registration received by January 14 will be entered into a drawing for a $100 Quail Bucks. After January 14, ticket prices will increase by $10 dollars for the first registration and spouse membership goes up $5.

Thank you for supporting our QF chapter! Our committee decides how 100% of all the funds we raise are used to best benefit the local habitat.


I acknowledge that I may be exposed to or infected by COVID-19, or another communicable disease(s), by participating in a Pheasants Forever Inc. and/or Quail Forever event or activity, including as a spectator, and that such exposure or infection may result in personal injury, illness, permanent disability, and death. I understand that the risk of becoming exposed to or infected by COVID-19, or another communicable disease(s), may result from the actions, omissions, or negligence of myself and others, including, but not limited to, Pheasants Forever Inc. and/or Quail Forever employees, agents, representatives, volunteers, customers, and any others present on the premises of the event.
Location
{{ directions }}
Phillips County Fair Grounds
1481 N Hwy 183
Phillipsburg, Kansas 67661